Residenza Corte Casara
Claudia e Francesco await for you!!!
photo gallery
Holidays in Lazise
We aim to provide you with every possible assistance to make your stay as effortless as possible. As always, please just ask at reception and we'll do everything we can to fulfil your needs.
Lovely apartments on Lake Garda
The Residenza Corte Casara is a family-run holiday village comprising of 30 studio, one and two bedroom apartments located in a quiet courtyard just few steps away the historical centre of Lazise. It offers comfort space and privacy in an informal yet cosy atmosphere. We place a high premium not only on serving our clients to the very best of our ability, but also making sure that everyone who comes through our doors experiences a home-away-from-home environment.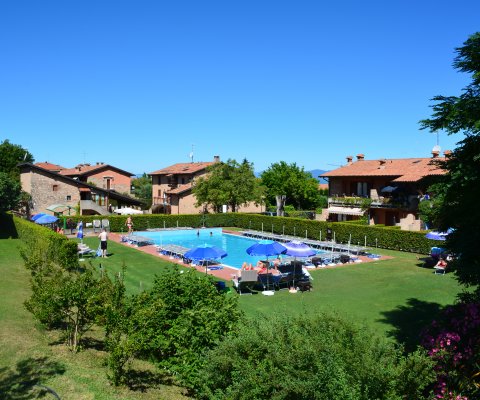 contact us
Our activities await you
A beautiful pool as the perfect backdrop of our apartments